Tostada
Easy tostadas you can make at home for cheaper than fast food.
LUNCHSNACKSDINNER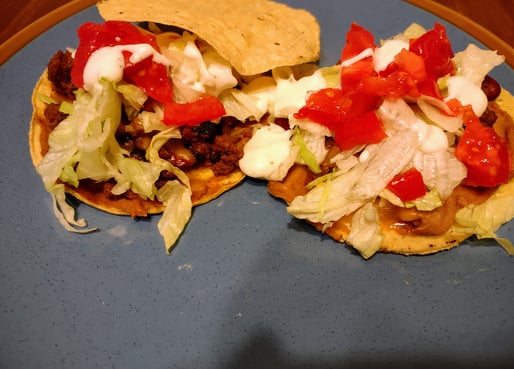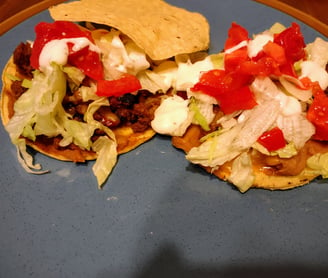 Ingredients
12 corn tostadas shells

1 pound hamburger

1 can black beans

1 onion finely chopped

1 can refried beans

1 package taco seasoning

1 cup grated cheese (or crumbled queso fresco)
Toppings you want: tomatoes, avocado, lettuce, sour cream, salsa, ranch (if you're one of my kids, ketchup) etc.

Brown your hamburger with the onion. Add drained black beans.

Spread refried beans on each tostada.

Add a scoop of the meat and beans, add cheese. Then top with your favorite toppings.
|| Prep 5 || Cook 10 || Total 15||
||Servings 6 || Cost $1.17 per serving ||
This is a simple recipe that you can put together way faster than you can drive and go buy them.
Note: To save even more money, make your own tostada shells. Brush a little oil on each side of 12 corn tortillas. Bake at 400 for about 3 minutes on each side.