Swamp Jam
Are you embracing failure?
WRITING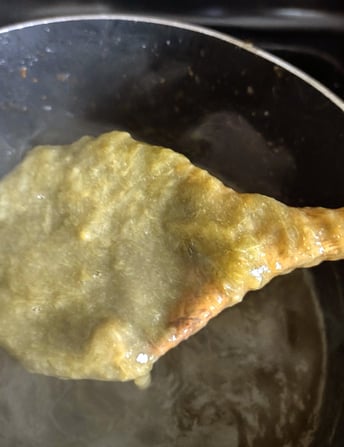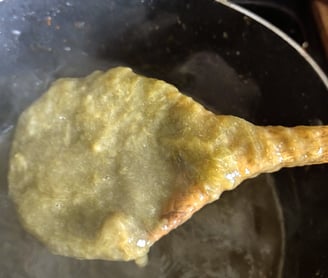 Have you ever tried to do something you can't wait to brag about to your friends and family or on social media? And then, when it doesn't turn out, you want to pretend it never happened. Same!
This week that happened when I was trying out an orange rhubarb jam recipe. It smelled amazing. The problem was I was using green rather than red rhubarb. Same great taste but the color, umm not so great, especially when paired with orange things.
I had a great idea to add some yellow food coloring to brighten it up. I was talking to one of my sisters on the phone and grabbed a bottle of gel food coloring with a yellow sticker. I thought wow, this yellow is dark and added it. Except once I got the color in the jam I realized it was black, not yellow and it did nothing to brighten the color. My first thought was no one would ever, ever know about this.
Sometimes when we try to fix things, we make them worse. I couldn't throw away a double batch of jam. We tasted it and decided even though it was super ugly, it tasted delicious. In the past, something like that would've ruined my day, but I've been working with a health coach, and she's amazing. Just two days ago, she told me I needed to stop waiting for perfection and embrace imperfection. I'm embracing my swamp jam. What imperfection can you embrace today? Let me know.