Squash Soup
Easy. Heathy. Confort food in a bowl.
LUNCHDINNER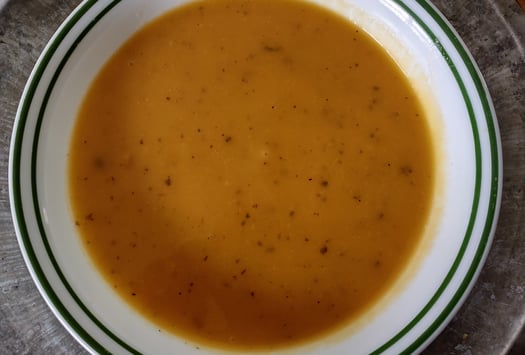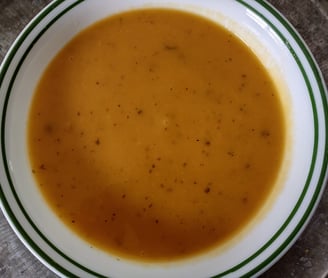 Ingredients
2 tsp butter

2 tbsp flour

1 medium peeled and chopped butternut squash

3 cups peeled and chopped winter squash

1 chopped onion

1 clove of garlic chopped

Splash of lemon juice

2 quarts water

2 bay leaves

1 tsp oregano

1 tsp basil

Salt and pepper

½ cup half and half
Put butter, flour, garlic, and onion in your stock pot. Stir and cook over medium heat until the onion is translucent.

Add everything else except for the half and half. Cook for about 30 minutes, or until everything is soft.

Remove bay leaves. Add the half and half and puree.
Notes: This can be as smooth or chunky as you want. You can also replace potatoes for one or both of the squashes. (can you say squashes?) You can also use just one type of squash. I happened to have three on hand at the time.
||Prep 10 min.||Cook45 min.||Total 55 min.||
||Servings 10 || Cost $0.41 per serving ||
This is a recipe that some of my kids love as long as they don't see all the veggies going into it. Cost about $4.08 for a big ol' pot of soup.