Salmon and Hummus
Salmon, hummus, and pretzels. Super simple power-packed snack.
SNACKSMISC.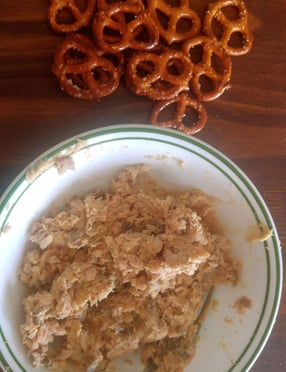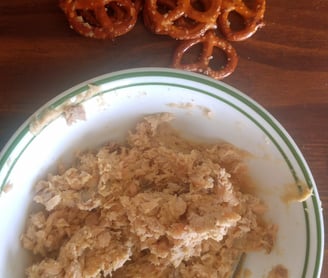 Ingredients
1 piece cooked fish

3 tbsp hummus

pretzels or crackers
Break fish in pieces

Stir in hummus

Eat with pretzels or crackers.
Notes: You can use canned or fresh fish.
|| Prep 3 min. || Cook 0 min. || Total 3 min.||
||Servings 1 || Cost $1.25 per serving ||
I love this protein-packed easy snack.