Loaded Potato Casserole
Easy comfort food.
DINNER
Loaded Baked Potato Casserole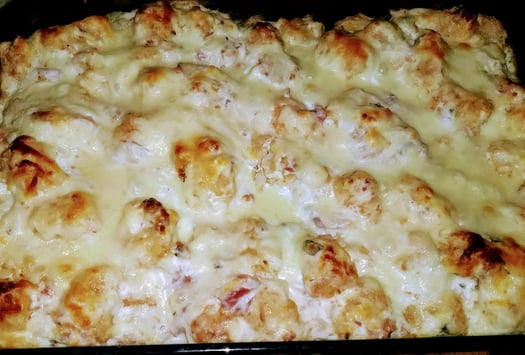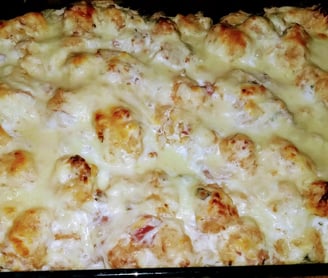 Ingredients
32 oz tater tots or boiled cubed potatoes

1 can cream soup

16 ounces sour cream

8 ounces cream cheese

1/2 cup milk

2 cups diced ham

salt, pepper, and garlic to taste

1 cup grated cheese
Mix everything (except the cheese) in a large bowl.

Spread it out in a greased pan.

Top with cheese—Bake at 375 for 45 minutes.
|| Prep 5 min.||Bake 35 min.||Total 40 min.||
||Servings 6 || Cost $1.58 per serving ||
Try this super easy, versatile casserole that you can put together in less than 15 minutes and cooks up in 45 minutes from frozen. It comes from my Winter Menu. It may not be the healthiest choice but it is cheaper and better for you than most fast food. Enjoy.
Notes: For a change in flavor, try this with hamburger or chicken. It tastes great with minced onions, broccoli, or mushrooms. Or all three. You can use hash browns or chopped boiled potatoes instead of tater tots. If your potatoes are thawed or you're using boiled potatoes, decrease cooking time by 20 minutes.