Fudge Simplified
This fudge is so easy to make you'll never want to buy premade fudge again.
DESSERTCANDY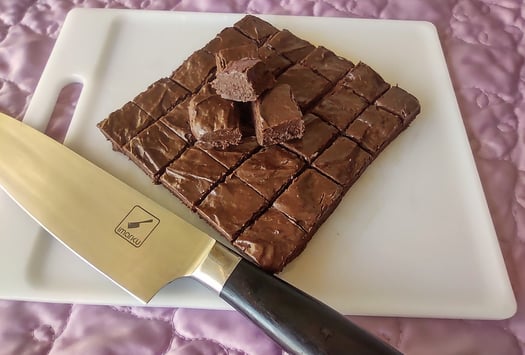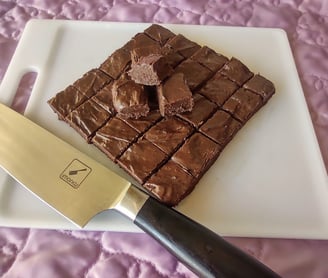 Ingredients
1 can sweetened condensed milk

1 bag chocolate chips (or 2 cups chopped chocolate)

1 tbsp unsweetened cocoa

2 cups mini marshmallows (or 1 cup marshmallow fluff)

1/2 tsp salt
Line an 8"x8" pan with tin foil. Spray with cooking spray.

Add all ingredients to a saucepan or microwave-safe bowl.

Stir and cook on medium heat until the chocolate chips are melted. (In the microwave, this takes about 3 minutes. Cook for 2 minutes stir, Add another 30 seconds if needed).

Pour into your pan. It takes about 4 hours to set up.

Cut it up. Keep it covered to keep it from drying out. Seriously that's it.
Notes: The possibilities are endless with this stuff. Add a ½ cup peanut butter, Nutella, or a cup of nuts or chopped candies. Mint oil (just make sure it's not water-based, or your chocolate will seize, and it will be ruined). Change the kind of chocolate you use. This is seriously an almost no-fail recipe.
||Prep 2 min. ||Cook 2.5 min. ||Total 5 min.||
||Servings 36 || Cost $0.11 per serving ||
This fudge is so easy and delicious you might want to keep the recipe to yourself. Cost $3.87 for 1.79 pounds of fudge.